Creating HijiNKS ENSUE (the comics, videos and these podcasts) is my full time job. If you enjoy HijiNKS ENSUE and would like to see it continue into the foreseeable future, please consider pledging your support with Patreon. 
It's just like the monthly donation subscriptions I've always done, but now you don't HAVE to use Paypal.

It's also got a bit of Kickstarter peppered in for good measure, in that there are rewards tiers for donations and milestone goals that unlock more comics, more eBooks, more videos, more content and just more awesome for every Fancy Bastard. Seriously, check it out! 

Give A One Time Donation!
You can give a One Time Donation of any amount via Paypal.
[if you can't see the donate button, turn off your ad blocker]
Set Up A Recurring Donation!
Your Patronage and donations are what allow me to keep HijiNKS Ensue going and free to the public. You Fancy Bastards are making it possible for HijiNKS Ensue to be my full time job, and for that I am extremely grateful. I hope you continue to enjoy HijiNKS Ensue as much as I enjoy creating it.
How else can I support HijiNKS ENSUE?
A positive iTunes Review is a great way to say "thanks" for the podcasts. It helps in our iTunes ranking and helps new listeners get on board. You can also link to the podcasts from your site, or share them on social media.
You can send fan art, something HE related you made, or anything else for that matter to the same mailing address. If it is perishable (cookies? please let it be cookies), please email and let me know it's on the way, since I don't check the PO box that often.
Joel Watson
PO Box 1473
Little Elm, TX 75068
You can also check out our Amazon wish list.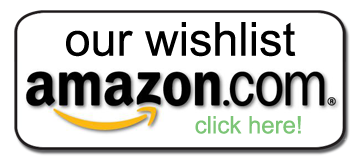 You can also link to HE from your blog, website or other online presence.
Any questions?
Please email me at podcast(at)hijinksensue(dot)com or use the contact form.
If you want to know more about my efforts to make it as a full time cartoonist, please read about The Experiment.